When Tom is happy with the build, #464 heads over to "amazing finish guy" Josh Luttrell. Usually Tom ships instruments out to Josh for finishing, but for #464 he made a special trip down to Austin so we could photograph the process.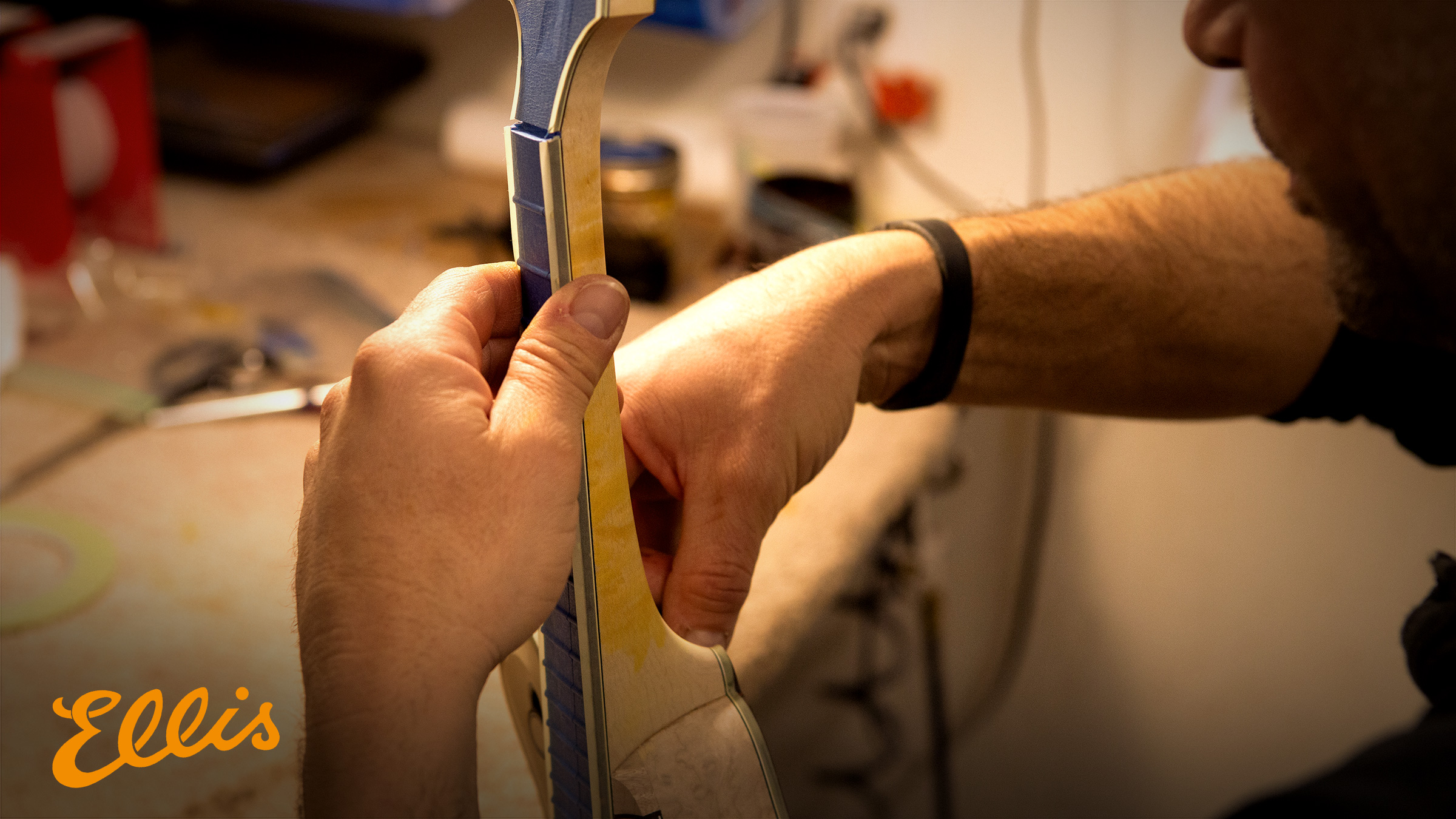 Tom goes over every inch of #464 doing all the finish sanding and final detailing. Here he is using a file to sharpen the edges of the bass side F-Hole.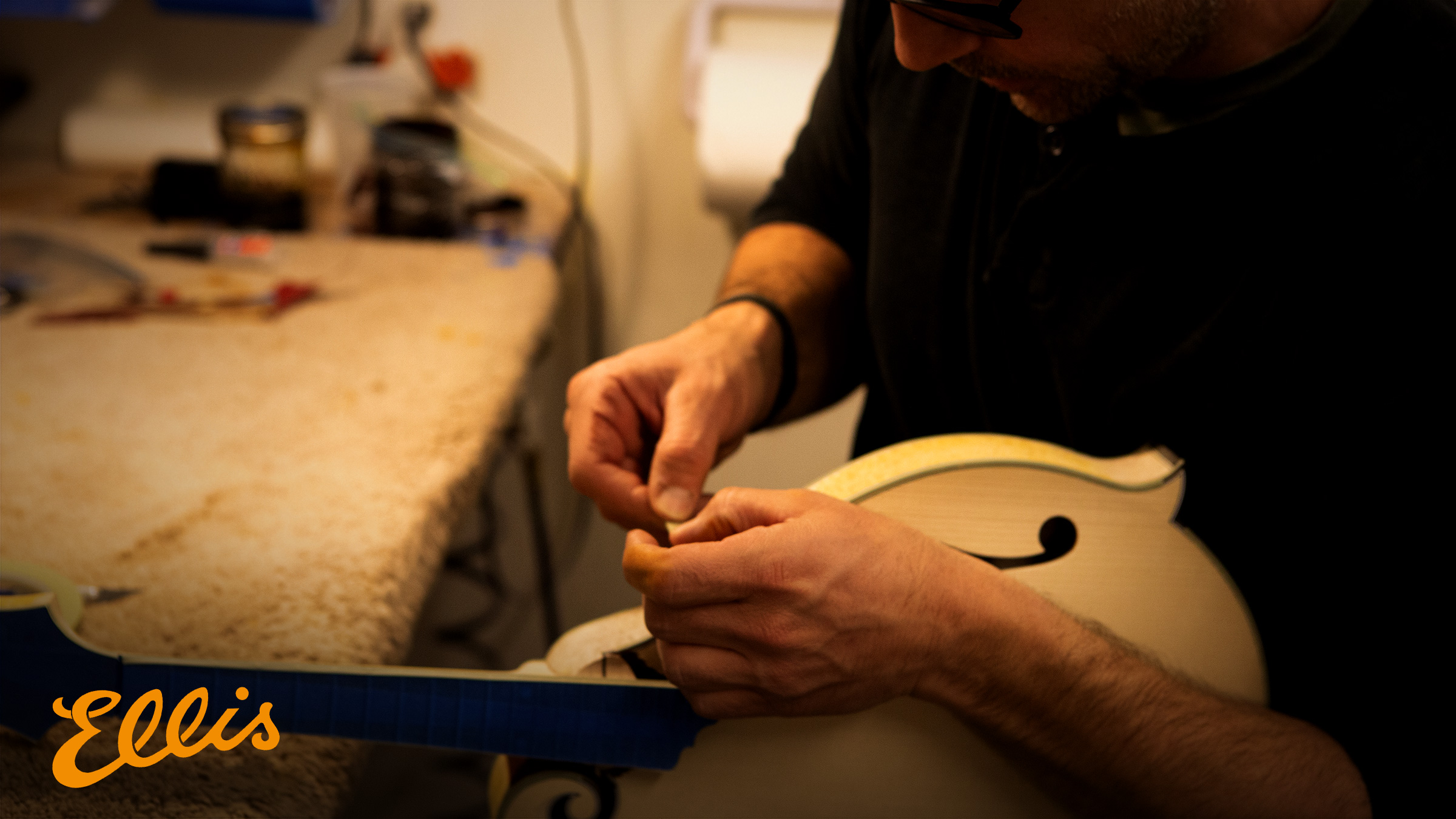 Tom shapes the neck of each and every Ellis mandolin. His unfinished speed necks have a profile that is dialed in for speed and comfort while playing.
Tom fits every bridge by hand, using an adhesive sandpaper attached to the top of the mandolin. His leather lined jig clamps help him hold the instrument in position while he does his work without risk of it slipping.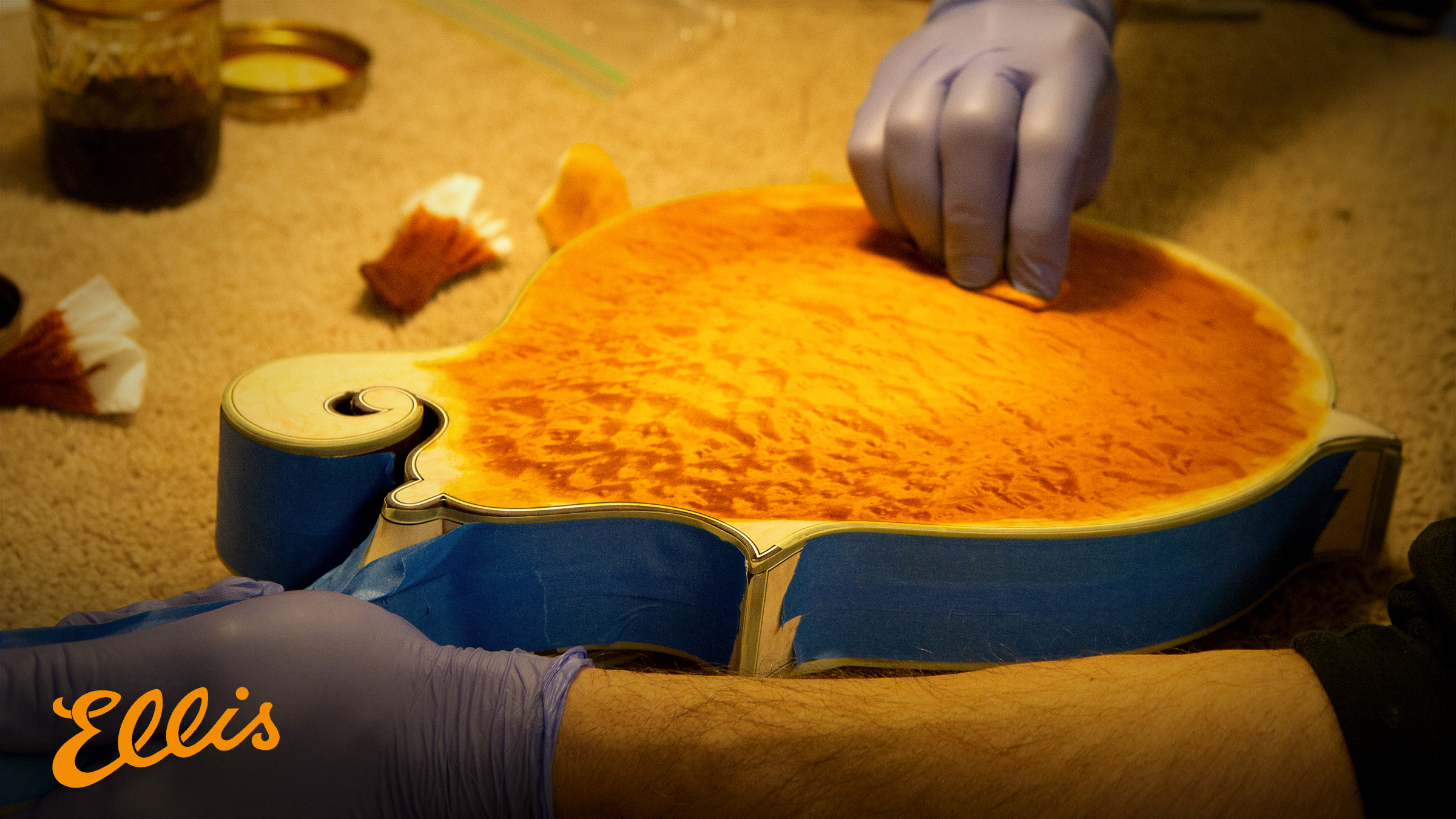 Tom relies on his eyes and decades of experience to get the fit just right. One or two more adjustments and it will be ready for final setup and instullation after the finish cures.