For most Ellis builds, Mary Melena is responsible for assembly of pickguards and intial finishing of fingerboards.
After the rough assembly is complete, Tom handles all of the final shaping and filing during final setup.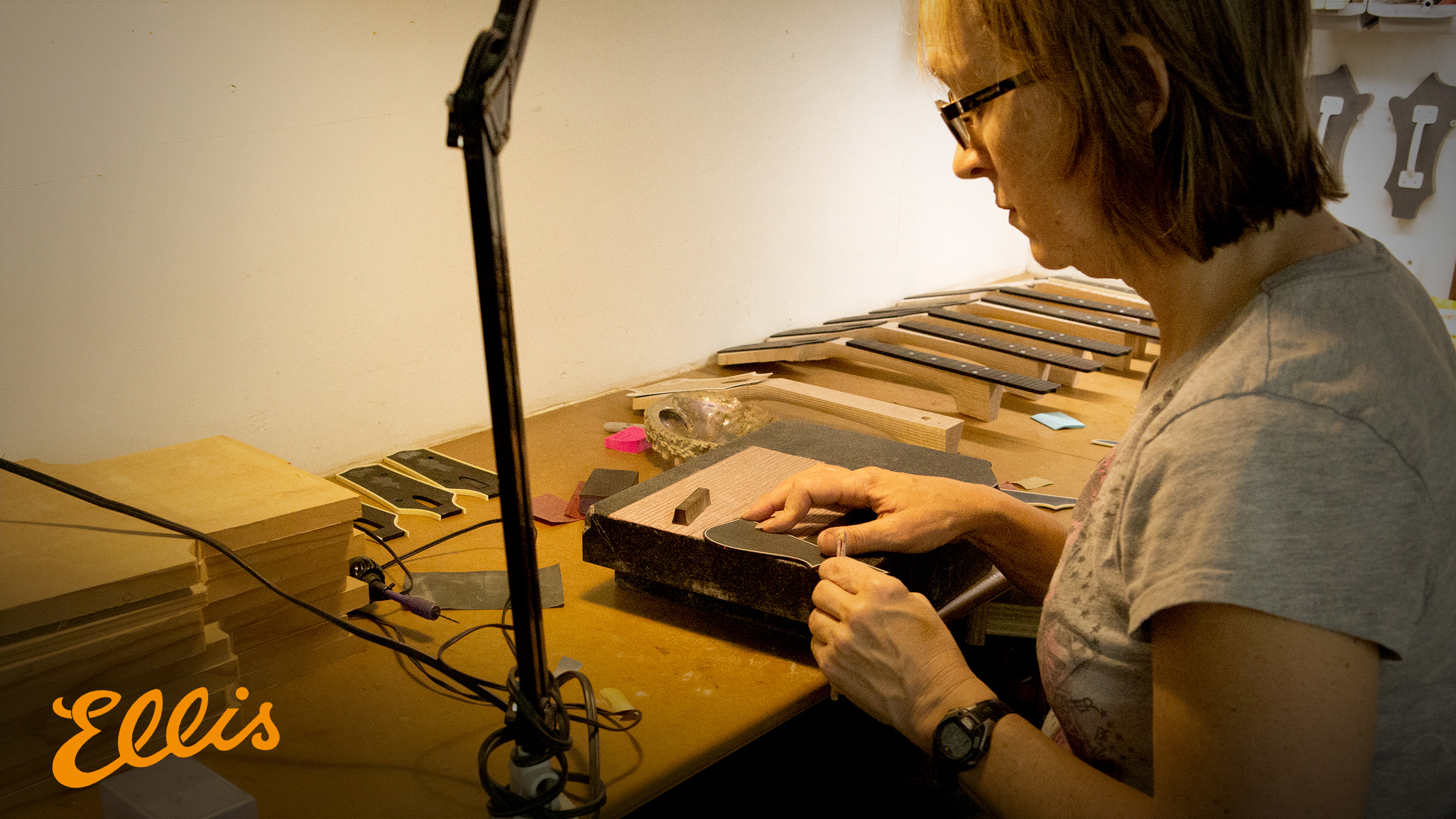 Mary is working on the final detail sanding of a tortoise bound pickguard that is destined for #464.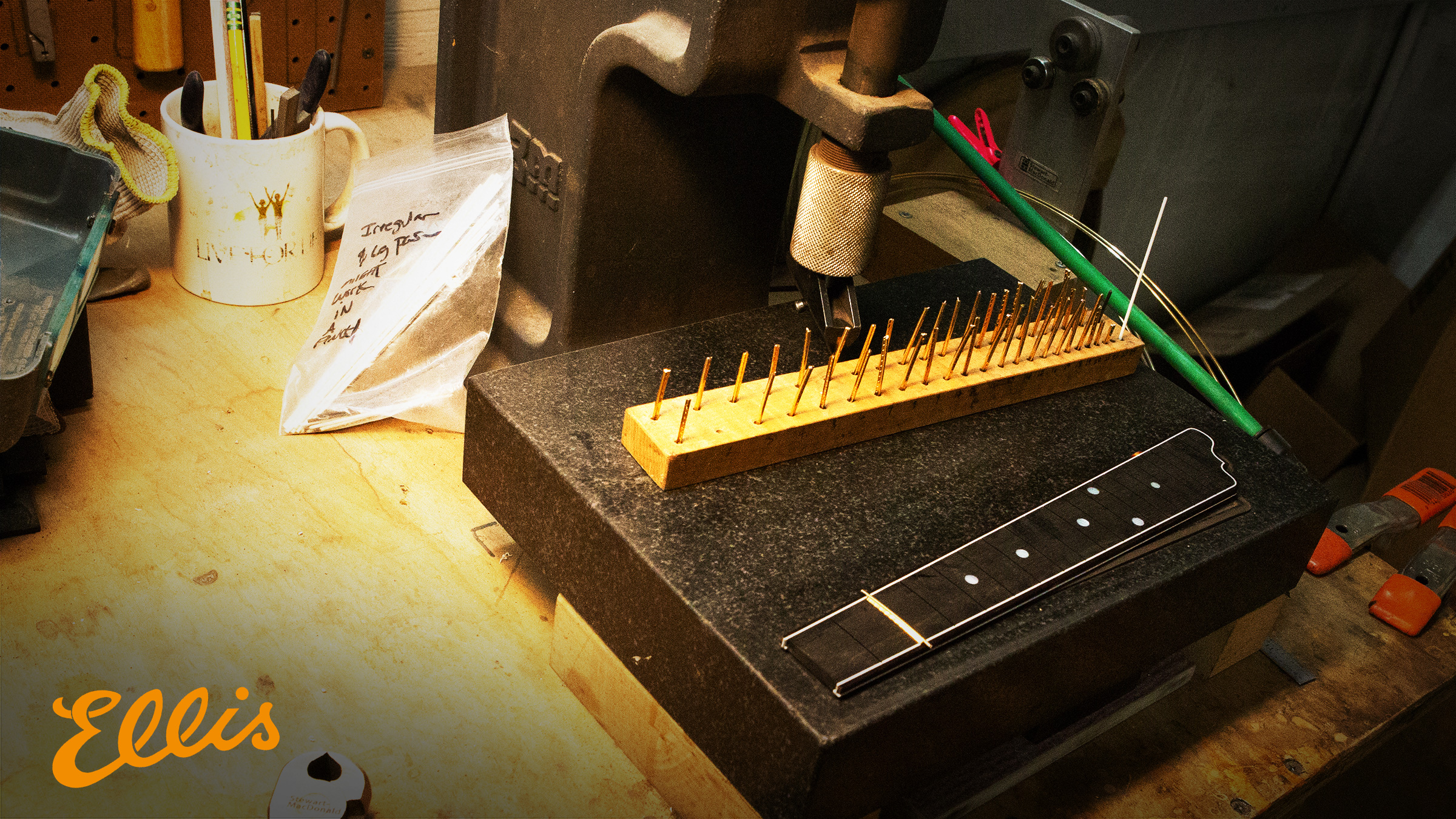 Mary carefuly cuts all of the radiused Evo fretwire, and gets it ready for installation with a handy fret holding jig.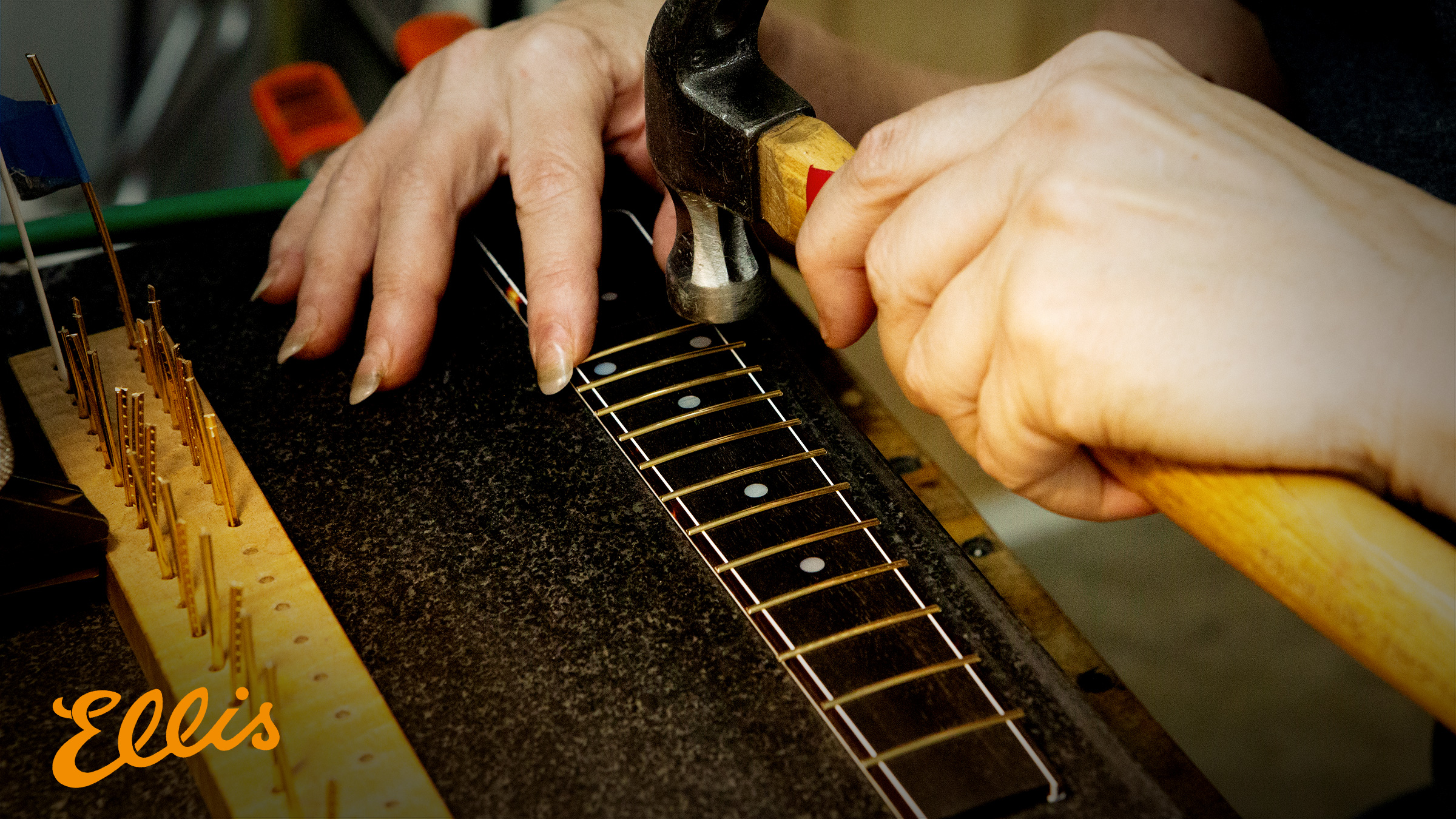 Before a final press fit, Mary installs frets by hand using a hammer to fully seat each end of the wire.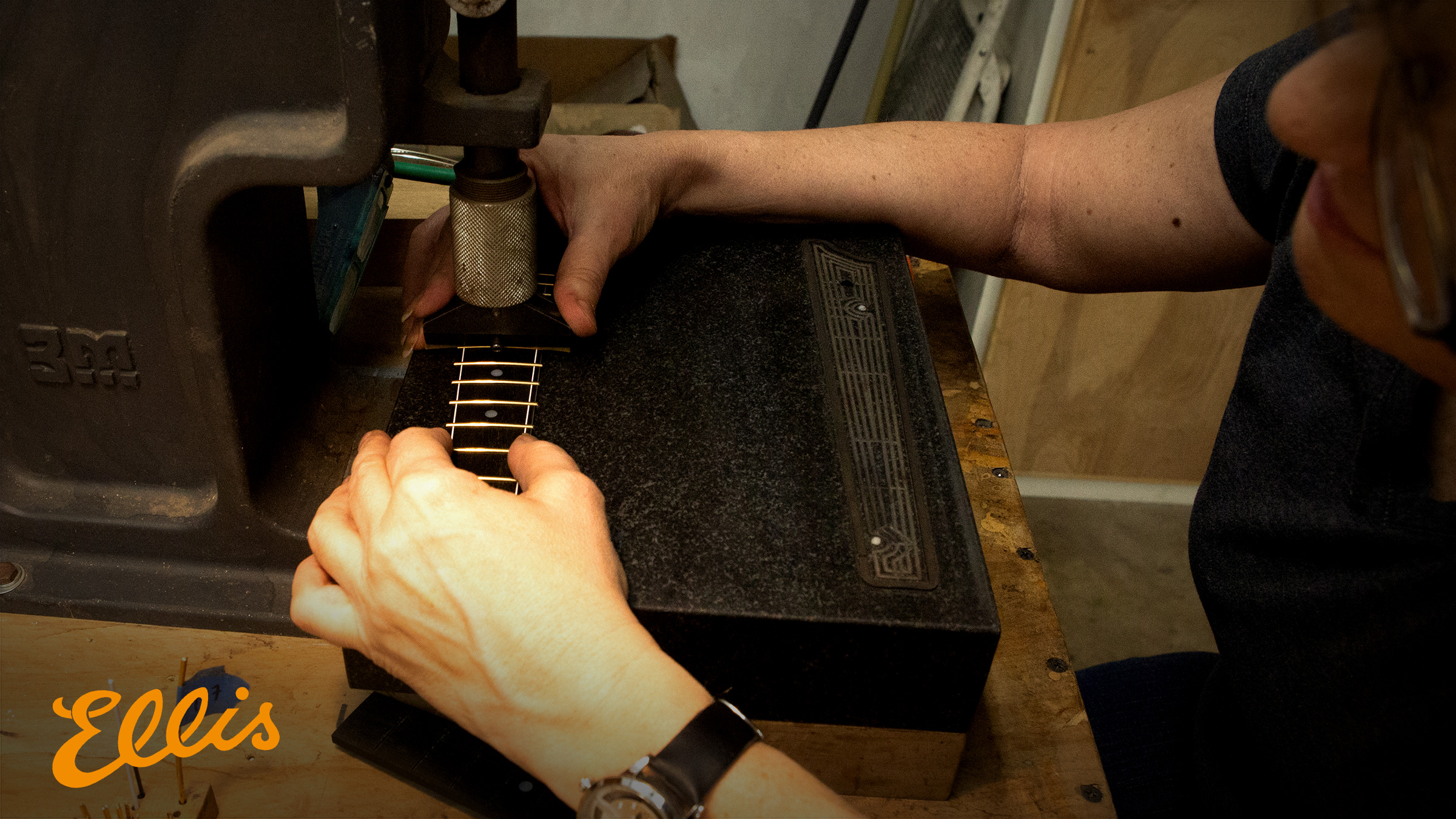 Once all of the frets have been installed and set, a final trip through the arbor press seats them firmly in place.