The neck has been built, the fingerboard completed, and Pava just completed all of the binding on the body of #464. The next step is to put it all together and deliver it to Tom's bench so he can do the final shaping and finishing of the neck and body.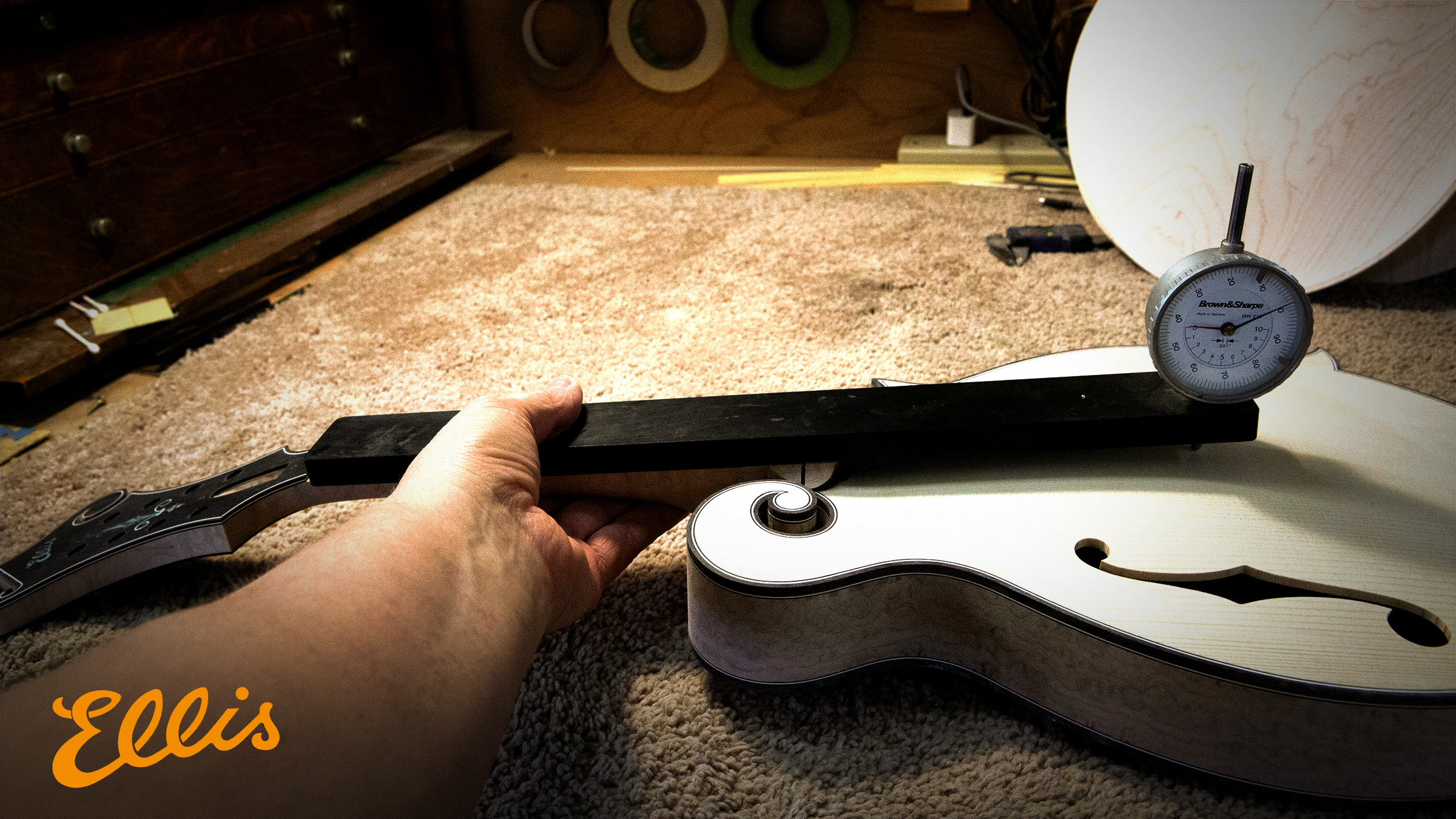 The neck of #464 is being checked for final fit and alignment before glue up.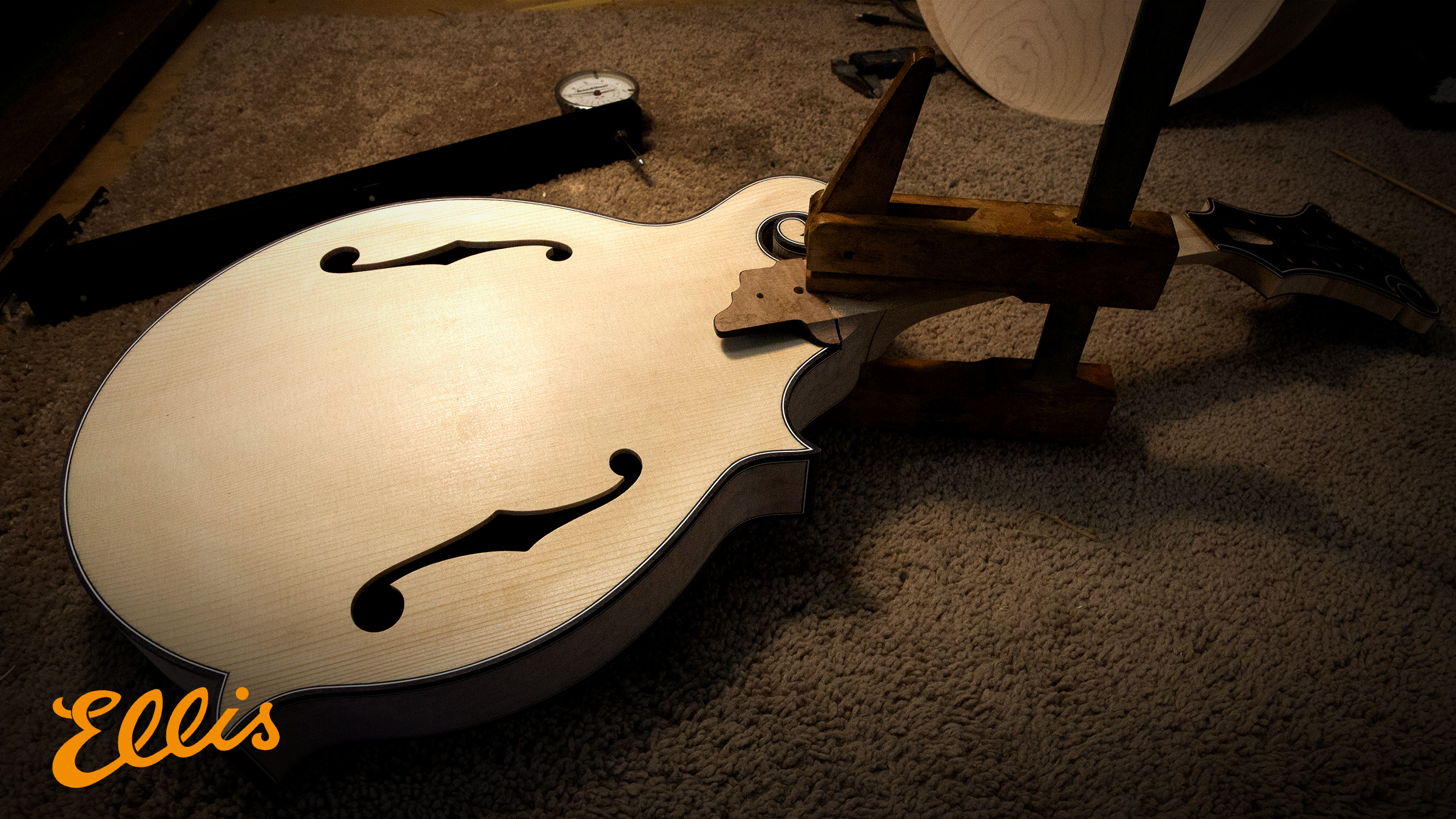 With the correct neck dimensions confirmed, the neck for #464 is married to the body for the last time.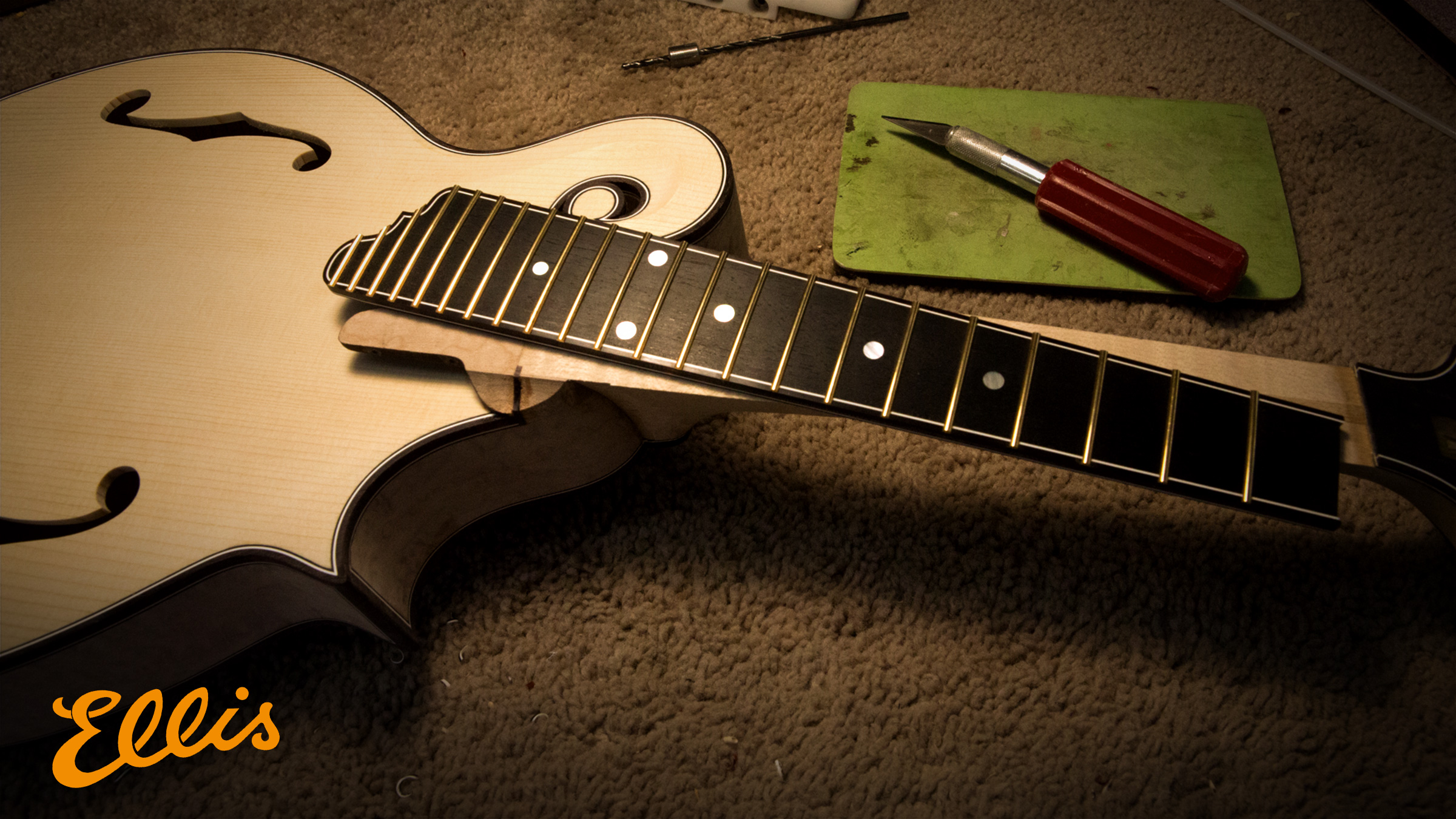 Mary delivers the completed fingerboard, with it's tortoise binding, to Christian to be installed to the neck.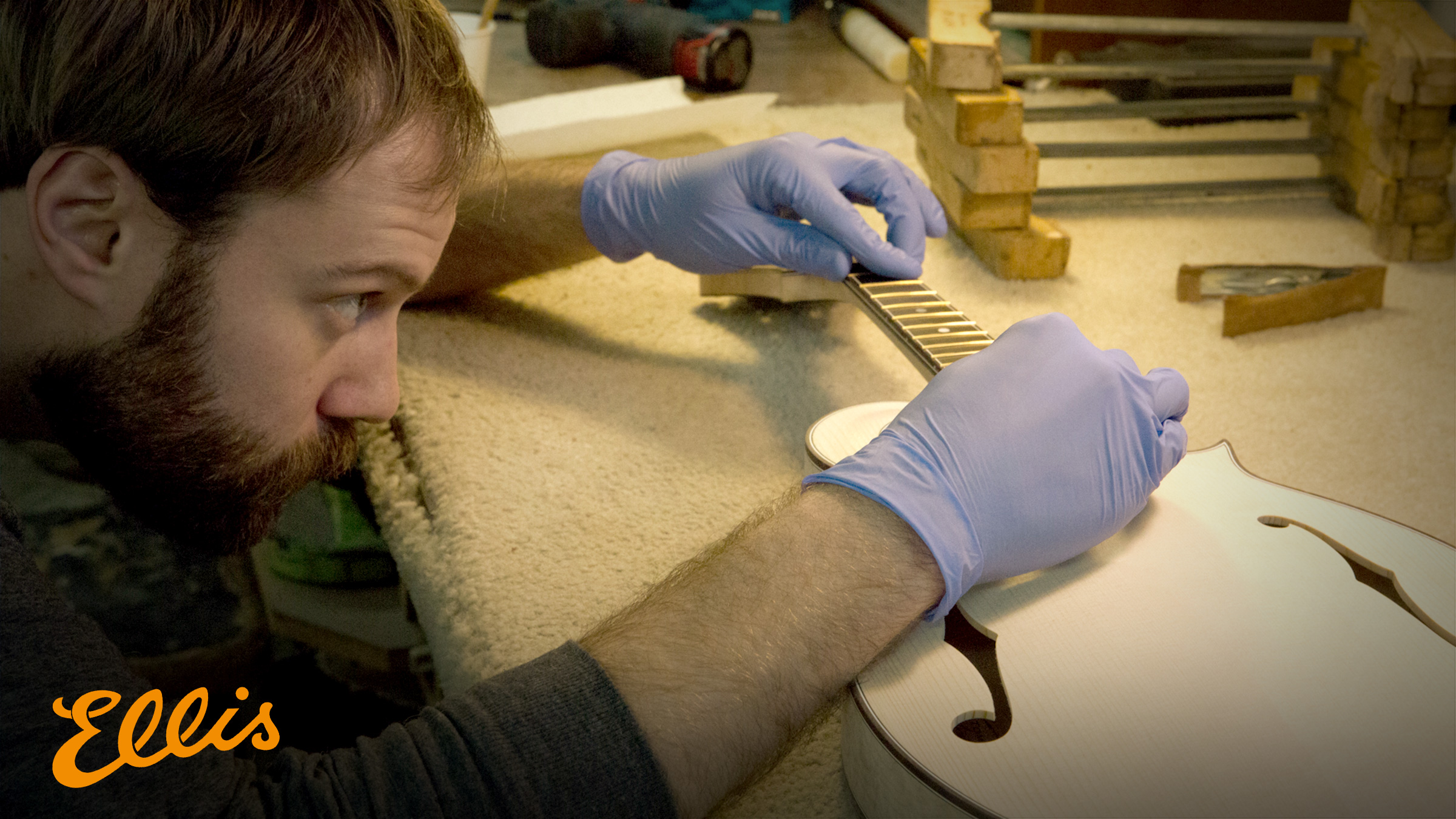 Christian examines the neck and the fingerboard to ensure there are no gaps and that everything will line up properly for installation.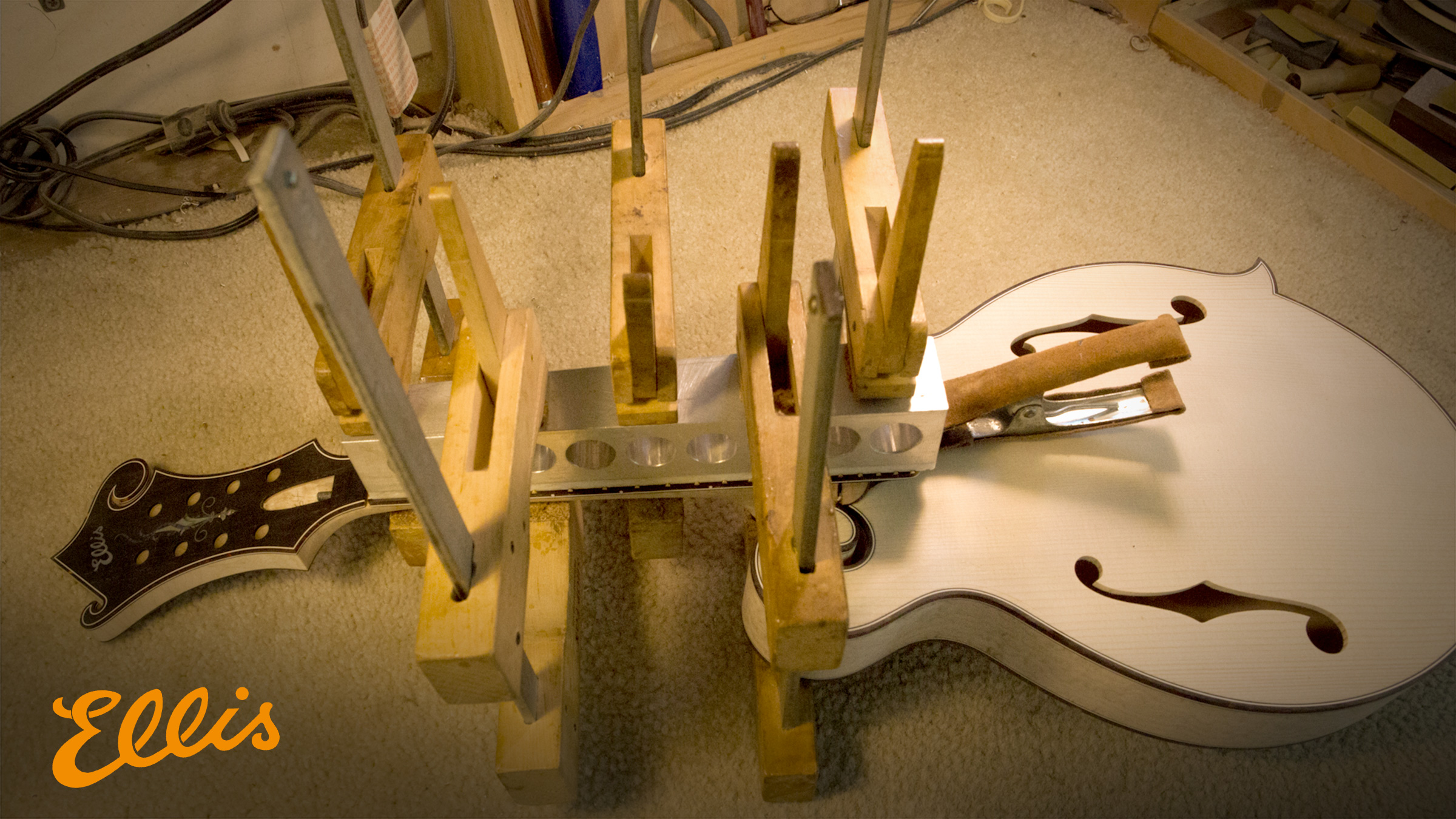 A thin layer of glue, some clamping cauls, and a handful of clamps is all it takes to attach the fingerboard to the neck.